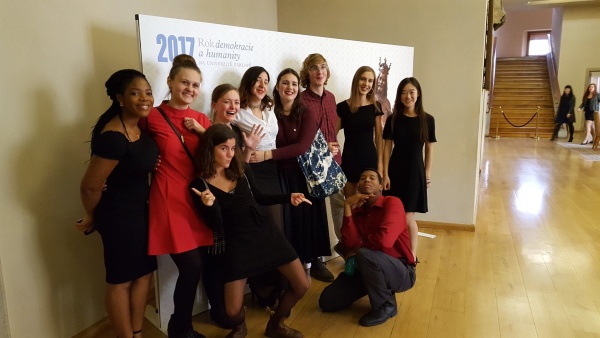 Description of the Field of Study
The Bachelor Degree study of Liberal Arts and Humanities is a university study in the humanities that is centred on philosophy, history, and cultural and social anthropology. The program's significant feature is a widely opened study schedule that allows students to pursue their individual abilities and develop their interests. Every student completes mandatory courses in humanities and social sciences and passes comprehensive exams relevant to each field. By properly choosing other courses during the study, students can gradually specialise and focus either on further (Master's) study in any of the relative theoretical branches, or on the practical use of acquired skills.
Profile of a Graduate
The graduate of Liberal Arts and Humanities program has the main focus on the humanities and social sciences, understands the differences between sciences and discourses and specifics of their methodology. Thanks to this, he/she is able to consider and compare approaches and perspectives of the field, in particular he/she is able to interpret the results of socio-scientific research and to assess their relevance, to be able to thematize and analyze various social phenomena in the contexts and to analyze social and cultural phenomena in long-term development perspective. Thanks to the mostly interactive way of teaching in seminar groups, the student has excellent communication skills in English and is able to cooperate in a multicultural international environment. The final defense of the thesis guarantees that the graduate is capable of adequate textual expression, thematization and limitation of the problem, its operationalization, choice of appropriate methodology and its solution.
Thanks to the interdisciplinary focus of the study, the graduate has a selective knowledge of the main concepts, approaches and important primary texts of European philosophy. The graduate also has professional knowledge of European history, especially the history of Central Europe. Furthermore, he/she has a selective knowledge of theories and methods of social sciences, especially social and cultural anthropology, to a lesser extent sociology, psychology, and economics. The broad focus of studies, comprehensive and final examinations, rounds up the graduate's ability to take a stand on diverse social and cultural phenomena. The graduate is able to express himself / herself on existing or newly submitted analyzes and interpretations in the humanities and social sciences, analyze their strengths and weaknesses and discuss their opinion publicly. Depending on the field of specialization (philosophy, social sciences, history) and the choice of compulsory elective courses, the graduate will acquire knowledge that will enable him to follow a master's degree in the humanities or social sciences.
The graduate of the program is able to formulate an independent opinion in various thought, cultural, political and social systems and processes. They can critically reflect and think about social and cultural phenomena. They can analyze specific social and cultural issues and select and apply the appropriate theory for this analysis. Graduates who have profiled themselves in the social sciences during their studies can design a research project, apply a quantitative or qualitative research method, acquire and evaluate empirical data, assess the ethical dimension of the applied research method. Each graduate is able to interpret the text in a creative way, analyze and critically evaluate its argumentation structure. He / she is able to independently identify and interpret key historical phenomena and reflect their interrelationships, is able to put current social and cultural phenomena in their historical context. A particular social or cultural problem can be seen from several perspectives, combining and exploiting knowledge from different disciplines. They are able to independently search for information, critically sort them and analyze their informative value. He/she is able to formulate his ideas adequately, he can formulate relevant arguments, statements and conclusions. He / she masters the rules of academic writing and is able to create extensive technical text. Thanks to the liberal form of study, which emphasizes the responsible choice of each student, he / she can plan and make decisions, in planning and decision making. He/she has very good prerequisites for further self-education and development of his own knowledge and skills.
Liberal Arts and Humanities graduates will be employed in a wide range of areas of government, non-profit sector and private sector in a variety of positions, such as copywriter, HR account manager, event manager, journalist, media analyst, nonprofit worker, expert consultant, public opinion analyst, etc. In the case of follow-up postgraduate studies, particularly high-quality graduates can also apply in the academic and research spheres.
Tuition
Tuition fee for the program is 2000 € (54 000 CZK)/year.
Overview
We have currently more than 50 international students in our active study.
Our current students are representing 27 respective countries including Great Britain, France, Germany, United States, Russian federation, China, Mexiko and many others.
Faculty of Humanities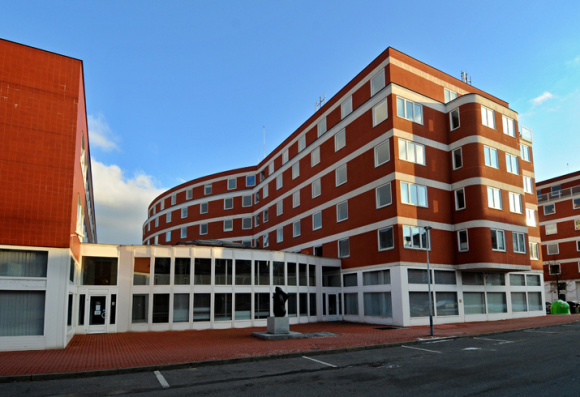 Originally founded as the Institute for Liberal Education of Charles University in 1994, the Faculty of Humanities (FHS), Charles University, gained full academic autonomy in 2000. It was established to provide study programmes in humanities, and in social and cultural anthropology, which was previously not available at the University, and to answer important transitional needs.
The Faculty is the youngest faculty of the University. Perhaps due to this it is a modern and innovative institution that has been reflecting the latest trends in university education since its foundation. The mission of the Faculty of Humanities is through high-quality education to endow students with the ability to lead a fulfilling life in our increasingly complex and changing world.
The Faculty provides higher education in humanities and offers the bachelor's study programme Liberal Arts and Humanities (also in English), 10 master's study programmes (3 in English, 1 in German and 1 in French) and 10 doctoral study programmes (4 in English, 2 in French and 2 in German).
Professionally, the Faculty focuses on a wide range of human sciences. At Charles University it acts as an interdisciplinary connector of philosophy, social sciences and humanities on the one side, and natural and medical sciences on the other. It carries out research in the fields of philosophy, social sciences and humanities, implementing and supporting projects of basic and applied research in these disciplines. The Faculty is involved in a range of research projects which enjoy international participation. It participated in several projects of the 6th and 7th EU Framework Programmes, the CEEPUS projects and other international and national organisations. In line with its long-term plan, the Faculty puts strong emphasis on the close connection between research, international relations and education. Support is given to the internationalisation of the Faculty's studies and to international cooperation in research activities. It has closed more than 80 contracts with partner institutions from around the world relating to exchanges of students and teachers. In a consortium with leading German and French universities it implements a joint program of German and French Philosophy. In addition, through its work with the non-academic sector, it further cements the position of the University as one of the leading institutions in the public domain.
Charles University
Charles University (CU) was founded in 1348, making it one of the oldest universities in the world. Yet it is also renowned as a modern, dynamic, cosmopolitan and prestigious institution of higher education. It is the largest and most renowned Czech university, and is the best-rated Czech university according to international rankings.
The University currently comprises 17 faculties (14 in Prague, 2 in Hradec Králové and 1 in Plzeň), plus 3 institutes, 6 other centres of teaching, research, development and other creative activities, a centre providing information services, 5 facilities serving the whole University, and the Rectorate – which is the executive management body for the whole University. The number of University employees exceeds 7 900, of whom almost 4 500 are academic and research staff. Charles University has over 53 000 students - roughly a sixth of all students in the Czech Republic – enrolled in more than 300 accredited degree programmes that offer over 642 different courses. The University has over 7 000 students from other countries. Every year, just under 9 000 students complete their studies; Charles University graduates enjoy one of the highest employment rates of any population segment in the Czech Republic. Every year a diverse range of lifelong learning courses is attended by more than 16 000 participants.
The key priority of Charles University is to continue to enhance its prestigious status as a research university. The University is currently the best-performing research institution in the Czech Republic. Charles University collaborates with a broad spectrum of renowned universities from all over the world, and one of its priorities is to enable all of its students interested in studying abroad to do so. International cooperation has also supported the University's efforts to achieve high standards of excellence in joint international research projects, its participation in many prestigious international organisations and university networks, and its active support for international student and academic staff mobility.
The Academic Ranking of World Universties – the "Shanghai League", which every year compares more than 1 000 of the world's best universities (selected from a total of over 17 000 institutions), has repeatedly included Charles University among the top 2 percent of world universities and one of the 100 best universities in Europe. Within the framework of the Erasmus programme, Charles University was the 9th most visited university in Europe in the academic year 2013/2014.
Prague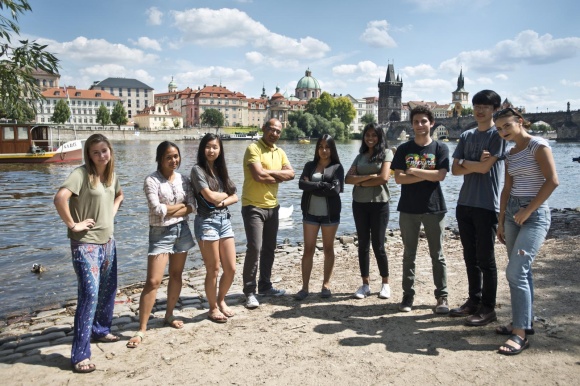 Prague ("Praha" in Czech) is often referred to as one of the most beautiful European capitals. The capital and largest city of the Czech Republic has been a thriving cultural and political centre since the Middle Ages. "The city of a hundred spires" or "Golden Prague" is home to a unique collection of historical monuments built in various styles and dominated by Prague Castle. The historical city centre, set on both banks of the Vltava River, was inscribed in the UNESCO World Cultural and Natural Heritage register in 1992.
More information: http://www.prague.eu/cs or http://www.praha.eu/jnp/en/index.html