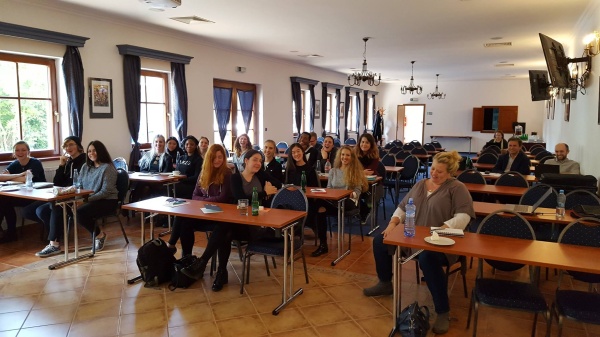 Internal Regulations of Charles University
Rules for Awarding Scholarships
Credit System
Charles University also uses the ECTS (European Credit Transfer System). The ECTS is a credit system based on relative student workload.
This involves lectures, practicals, and self-study and includes all the work required to prepare for examinations. The basic allocation of academic credits in ECTS is 60 credits per year of studies, i.e., 30 credits per semester. Where a course is completed by a study requirement other than an examination (e.g. course work or a seminar paper), it is not graded, but is recorded as a Zápočet (Credit), with only two possible outcomes: Pass or Fail.
Accommodation
All our students can ask for a place at one of Charles University's Dormitories.
New students (provided they want a place at the dorm) have to choose a particular Dormitory from the List and then they need to choose a specific type of the room according to the preference and the List of prices. After that they will just inform the about their decision and the Faculty will make the booking. Students will then be notified by the about the reservation and they will receive a copy of the Accommodation Contract.
Experienced students can take care of any accommodation issue (renewing the contract, changing the dormitory, etc.) on their own.
Tuition
The tuition fee is 2000 €/year.
Payment information for the tuition fee:
Bank: Komerční banka
Account Number: 51-1042010287/0100
IBAN CZ9101000000511042010287
SWIFT KOMBCZPPXXX
Special Needs and Counseling
Contact person for special needs:
Mgr. Eliška Pincová
tel.: 251 080 393